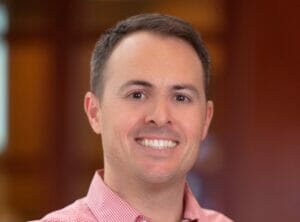 Welcome to the 2021 Sponsor Spotlight series! As we prepare for #AFCPE2021, November 15-19, 2021, we are excited to introduce you to our Sponsors and the incredible people who work for these organizations. Learn more about the organizations and the people you'll meet in the virtual Exhibit Hall this November.
Who We Are. What We Do. Why It Matters.
Private College 529 Plan is a prepaid tuition plan.  Our college savings option allows families to save on the cost of college by purchasing tomorrow's tuition at today's prices. No matter how much tuition increases over the years, or how volatile the financial markets are, families lock in current rates  to be used at any of the nearly 300 leading private colleges and universities nationwide that are part of the Plan (Stanford to Princeton, TCU to Notre Dame, Amherst to Pomona, and hundreds more.)
Unlike other 529 Plans, Private College 529 Plan is not run by a state. Participating colleges and universities own the Plan, and they guarantee the tuition you prepay. Like other 529 Plans, Private College 529 Plan offers the same federal tax benefits as any 529 prepaid tuition plan or state-sponsored 529 college savings plan.
Paying for college is the third largest investment most families make. At the same time, College costs continue to rise.  Like buying a home or saving for retirement, most families pay for college over time.  Private College 529 Plan allows families to lock-in current rates and "get ahead", helping to protect against future tuition increase while rounding out a well-balanced approach to their college savings portfolio.
What We Offer.
Our primary product is the prepaid college savings plan.
Beyond the plan, and an initiative we are excited to talk about, is our consumer education.  Through blogs, short educational videos, and livestream events, we bring the voice experts (college administrators and financial advisors) to our audience.
Visit Us Online- www.privatecollege529.com
I Have Some Questions about the Plan-  https://privatecollege529.com/learn-more/faqs/
Consumer Education- https://privatecollege529.com/resources/blog/
Bookmark OPEN AN ACCOUNT- https://access.pc529.com/Login/CreateUserProfile?createUserType=enroll
Follow Us Here:
Contact your attorney or other advisor regarding your specific legal, investment or tax situation.  Private College 529 Plan (the Plan) is established and maintained by Tuition Plan Consortium, LLC (TPC). Intuition College Savings Solutions, LLC (Intuition) is the Plan Administrator. Participation in the Plan does not guarantee admission to any college or university. Tuition Certificates are neither insured nor guaranteed by the FDIC, TPC, any government agency, Intuition or their respective subcontractors and affiliates. However, Tuition Certificates are guaranteed by colleges and universities solely for tuition and mandatory fee credits. Please read the Disclosure Statement and Enrollment Agreement carefully and consider your financial objectives and risks before purchasing a Tuition Certificate. TPC, Intuition, and their respective subcontractors and affiliates do not provide financial, legal or tax advice. See www.privatecollege529.com for more information.  This material is provided for general and educational purposes only, and is not intended to provide legal, tax, or investment advice, or for use to avoid penalties that may be imposed under U.S federal tax laws. ©2021 Tuition Plan Consortium, LLC. All rights reserved.  1512-NLD-09/13/2021.
Get to Know Jonathan Sparling, Director of Strategic Partnerships, Private College 529 Plan
My why: I really enjoy helping individuals reach their college education and financing goals. Helping someone understand a relatively complex process and guiding them to solutions makes my job fun and exciting.
My hero: My parents.
My favorite personal finance resources: I have two. NerdWallet and Personal Capital.
My best tip for attending a professional development event: Ask a lot of questions and attend the sessions! Also, try to speak with 3 individuals/companies you want to learn more about and make that direct connection.
Be sure to stop by Private College 529 Plan's virtual booth at #AFCPE2021.