Join us as an Exhibitor at the 2021 AFCPE Virtual Symposium! 
Exhibiting gives you incredible access to a diverse group of personal finance professionals across research, education, and practice. Our attendees are change-makers – creating impact in the lives of their communities each and every day.
Expand your network, share your resources,
and become part of our connected community!
Who attends the AFCPE Symposium?
We're expecting more than 1000 professionals representing:
50 states
Multiple countries
The full financial continuum of care:

Financial counselors, coaches, planners, therapists, educators, and researchers

And constituencies across the field of personal finance:

Higher education, private practice, banks/credit unions, nonprofit and community based organizations, government agencies, military institutions, and more!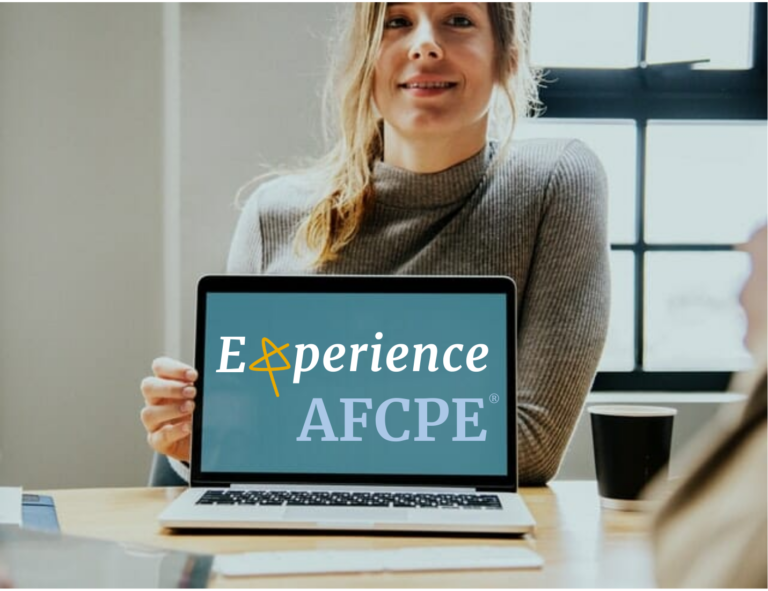 As an Exhibitor, you receive:
A virtual exhibit "booth" that you can customize by adding a logo, description, keywords, documents, and even video.

Designated Exhibit Hours that let attendees video chat with you in real-time.



Lead contact information from attendees who messaged to learn more about your product or services.

Real-time insights show you which attendees visited your booth, as well as how many times they visited.

Ability to direct message and schedule 1:1 meetings with attendees.



One (1) symposium registration (so you can access all sessions and events for your own professional development and networking).

One (1) 2022 AFCPE Professional Membership.

Name recognition on AFCPE Symposium webpage and in exhibitor email.
Cost: $750*
Exhibitor Add-ons:
Additional Exhibitor (at same booth to help manage your visitor traffic and 1:1 meetings): $399 (Early Bird) / $450 (after 10/15/21)

Pre-approved Marketing in Welcome Package (limited availability): $1000

Exhibitors may include 1 small marketing item (weighing less than 1 oz) in AFCPE Symposium welcome packages. Welcome packages are mailed by AFCPE to the first 750 Symposium registrants. All items are subject to pre-approval by AFCPE and must be shipped by the exhibitor to AFCPE to arrive no later than September 15, 2021. Shipping details will be shared at a later time.