#ExperienceAFCPE
Join us as an Exhibitor at the 2023 AFCPE Virtual Symposium! 
Act fast! Booth space is limited and will likely sell out.
November 29 – December 1, 2023
New Orleans Marriott
Exhibiting gives you incredible access to a diverse group of personal finance professionals across research, education, and practice. Our attendees are change-makers – creating impact in the lives of their communities each and every day.
Expand your network, share your resources,
and become part of our connected community!
Who attends the AFCPE Symposium?
AFCPE Symposium attendees are as diverse and inclusive as they people they serve:
Up to 600 in person attendees expected.
Resource library for virtual attendees expands your reach. In 2022 we had an additional 500 people attend virtually.
Representing 50 states and multiple countries.
A wide range of expertise across financial education, research, and practice.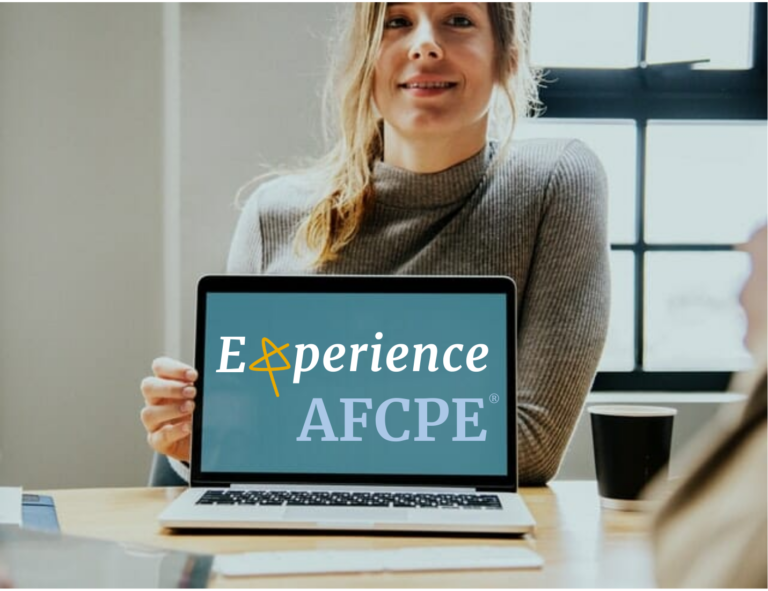 Join us and share your resources!
2023 Exhibitor Registration: $2000
Exhibits are located in a high traffic, highly visible area
with receptions, sessions, and breaks planned around YOU!
Your registration includes:
An exhibit table

– with designated exhibit hours on Wednesday, November 29 & Thursday, November 30.

Symposium Registration – so that you can attend all the sessions too, or watch the recordings later!
Blog post – shared on AFCPE's website
All exhibitor email – sent to Symposium attendees
Listing on AFCPE Symposium webpage
Logo recognition – your organization and resources will also be shared with our virtual attendees.

New: Pre-approved marketing piece in welcome bag!
Booth/tables secured after 10/1 may not be included in printed materials and/or promotions.
Exhibitor Add-ons:
Additional exhibitor: Any additional representative at your exhibit booth should register separately as a Symposium attendee.

Note: Please have your main contact for your exhibit booth register as the Exhibitor
Interested in larger Sponsorship opportunities?