At times financial counseling with culturally diverse clients may seem daunting and counselors may be unsure of how best to connect with their clients and help them effectively. This was true for some of the counselors we interviewed as part of our research, "Financial Counselors' Experiences Working with Clients of Color: Lessons of Cultural Awareness". Even with years of experience, counselors still expressed how complex it could be.
Our study asked nine experienced financial counselors to recount in-depth their experience working with clients of color in order to learn lessons from their journey.
Our findings: Financial counselors reported that their work with clients of color required a commitment to exploring and understanding the complexities of culture, acculturation to mainstream culture, race, ethnicity, familial values, and religion, and how these concepts intersect with money.
Theme 1: Beyond the Numbers
Counselors need to take the time to understand the client's context and values, their family situation beyond just the nuclear family, their cultural practices, and also their experience migrating to the US as it both directly and indirectly affect financial decision-making. This is done by curbing their biases, being tentative with suggestions, being curious and asking questions, and educating themselves about other cultures.
Theme 2: Building a Bridge
Counselors need to invest in their relationship with their clients of color. This is done by building respect and appreciation for the client. In doing so, counselors should not push the client too far too fast, lecture the client, or assume what the client needs or wants.
Theme 3: Switching Gears
Counselors need to have the flexibility to shift their approach and interventions to provide culturally relevant financial counseling to their clients. This can be done by providing practical adjustments to make counseling more welcoming, such as lengthening the sessions, slowing down the sessions, and tailoring the curriculum.
Our study unearthed many valuable nuggets of knowledge. Download the article to read more about the counselors' experiences in their own words, and share your insights below.
Guest contributors: Blendine P. Hawkins & Virginia S. Zuiker
Continue the Conversation:
Tell us what you think in the comments below or on Twitter.
Download the research (available to AFCPE members or by request from the authors): Blendine Perreire Hawkins and Virginia S. Zuiker, "Financial Counselors' Experiences Working With Clients of Color: Lessons of Cultural Awareness," JFCP, Vol 30(1)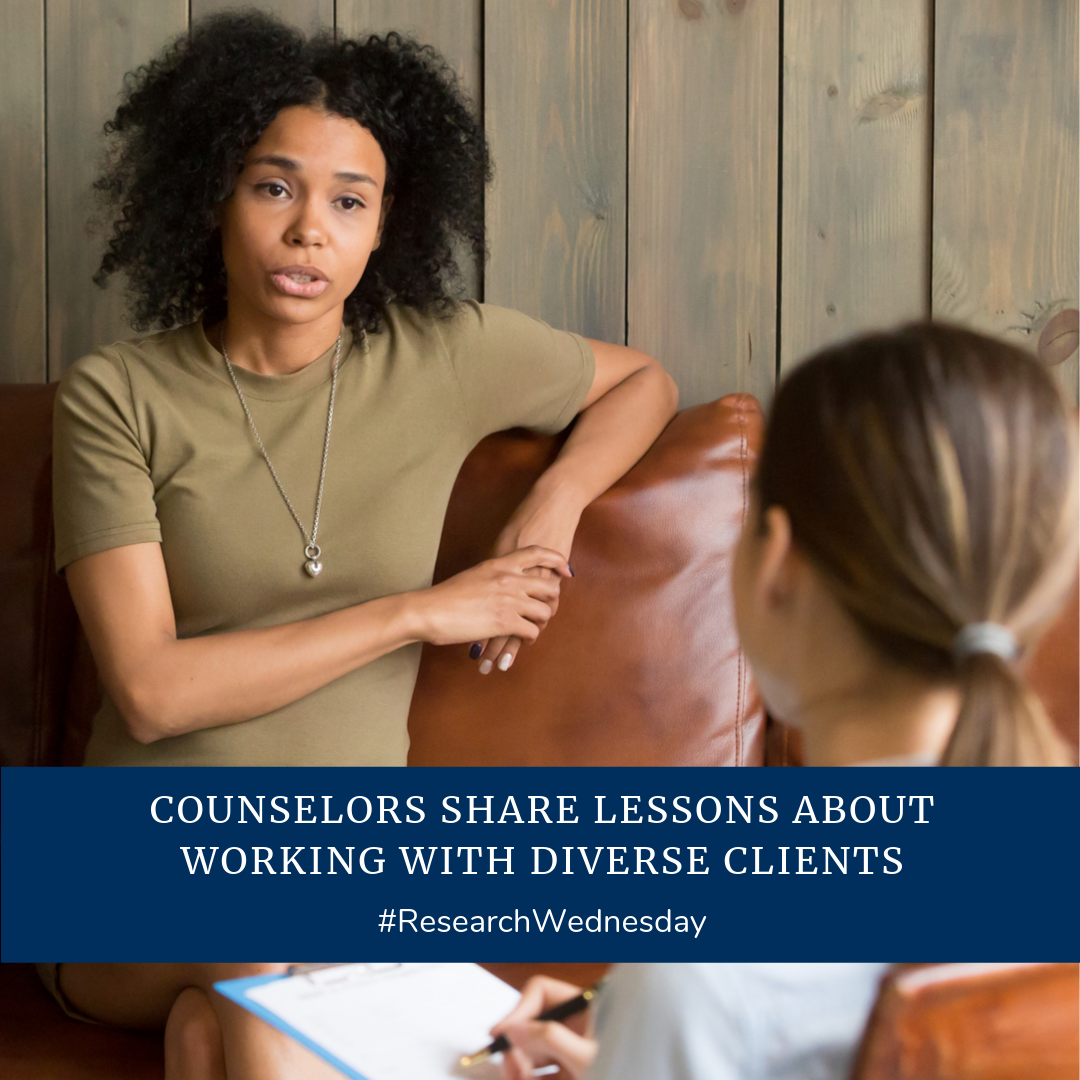 One response to "#ResearchWednesday: Counselors share lessons about working with diverse clients"