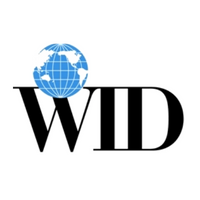 Home mortgages, retirement accounts, college tuition, and financial security: these are the reasons why Americans go to work. The second-century Greek philosopher Galen is credited with stating that "work is nature's medicine," which often proves true.  Assets, however, are nature's motivator because they symbolize financial stability and a more promising future for us and our children. If messaged properly, assets should be the ultimate employment incentive and the first step in changing the economic expectation of people with disabilities.
Through asset-building principles, people with disabilities can own their own homes, fund retirement accounts, continue economically empowering educations, and even start businesses. Yet, these outcomes are nearly absent from the current discussion within the disability community because there is an unspoken relationship between asset building and employment. Earnings from employment are necessary to participate in most asset-building programs, but by the same token, asset-building outcomes, such as homeownership, retirement accounts, and personal autonomy, encourage and motivate people to risk employment.
As October 2021 ushers in the 75th National Disability Employment Awareness Month, it is critical to recognize that for people with disabilities, employment outcomes have not improved over the last 40 years, even with the passage of the Americans with Disabilities Act (ADA) in 1990. According to current estimates from the Centers for Disease Control and Prevention (CDC), over 61 million people in the United States have a disability, one in 4 adults, representing a group projected to grow faster over the next several decades than any other minority group.
According to a February 2021 report from the Bureau of Labor Statistics,
the employment-population ratio—that is, the percent of the population that is employed—for persons with a disability decreased from 19.3 percent in 2019 to 17.9 percent in 2020. The ratio for those without a disability, at 61.8 percent, also decreased over the year … However, across all age groups, persons with a disability were much less likely to be employed than those with no disability … Across all educational attainment groups, unemployment rates for persons with a disability were higher than those for persons without a disability. In 2020, 29 percent of workers with a disability were employed part-time, compared with 16 percent for those with no disability. Employed persons with a disability were more likely to be self-employed than those with no disability.
According to the National Organization on Disability (NOD), of all working-age people with disabilities, only 31 percent say that they were employed in 2020, compared to 67 percent of people without disabilities — a gap of 36 percentage points representing a nearly 50 percent difference.
Of course, without employment, or with chronic underemployment, people with disabilities also report an extreme incidence of poverty. People with disabilities are more likely than people without disabilities to live below 150 percent of the poverty line — at 32.5 percent vs. 17.3 percent, respectively. Low-income people with disabilities, more so than any other minority group, also rely on Social Security for their income security and stability.
Given these high numbers of persons with disabilities that live below the poverty level, it is crucial to not only improve the financial resources available to this particular disability segment but also provide younger people with disabilities access to information, tools, and strategies to increase their employment outcomes and so strengthen the employment and financial outcomes for individuals and families across generations.
Since its inception in 1983, the World Institute on Disability (WID), founded by Ed Roberts, Judy Heumann, and Joan Leon, has recognized that employment and economic opportunity are linked, not only with one another, but with the ultimate goal of achieving full social participation of people with disabilities. In a 1977 publication "On Disability Rights: Highlights from Speeches by Ed Roberts," Ed spoke to this very point:
We can only really be free and take our place in this society if we have economic freedom, which means careers. I remember we used to talk to employers about hiring people with disabilities as a moral issue: it was a charitable thing to do. Now, we have the ADA and there are companies like McDonald's who are hiring many people with disabilities. I once met the president of McDonald's and asked him why he hired disabled people. "Because it's good for my bottom line," he said. "We have found that people with disabilities are loyal workers." This is how it is today. People with disabilities want to work. We have converted our approach from asking to be hired out of sympathy to marketing ourselves as a significant employee pool, and a consumer pool as well. This is the legacy of the disability civil rights movement.
In 2021, employees with disabilities are still good for a company's bottom line, they still want to work and are valuable and motivated employees. NOD surveys from 2020 show that persons with disabilities have 48 percent less turnover and 78 percent lower time-off expenses. Additionally, 92 percent of people have a favorable opinion of companies that prioritize the employment of people with disabilities. Not only does hiring persons with disabilities reflect the diversity of customers and employees but it also displays a company's values, improving brand sentiment.
Now is the time to view the employment of people with disabilities differently and consider both the personal and policy opportunities provided by asset building to affect these outcomes. It is time for the disability community to recognize and demand economic inclusion. Opportunities to save earnings like other Americans, mandated inclusion of people with disabilities in asset building through funding mechanisms, qualitative ongoing financial and investing education, targeted employment of people with disabilities, rational work incentive policies made accessible to people with disabilities, and employer incentives are all crucial elements in changing outcomes. The disability community, its leaders, supporters, and policymakers have the obligation to work together with the asset-building community and in bipartisan ways, both across political differences and disability agendas, to begin to change the economic expectations and health of people with disabilities.