Written By: Catalina Laschon, AFC® Candidate & Meghan McInnes, AFC®, FFC®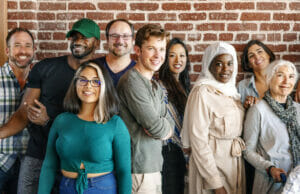 We're seeing more and more examples of financial counselors and coaches educating and advising the immigrant community. Immigrants are called by many names: foreign national, alien, expat, adoptive citizen, 1st generation, and the list goes on. Meanwhile, they all have one thing in common: courage to start fresh in a new country, and a drive to forge a better life for themselves and their families. If you would like to serve this group and don't know where to start, we've got you covered!
Why it matters
Life in a new country has many unknowns, and money-related anxieties are not uncommon. As financial counselors and coaches, we can proactively reach out to educate, empower, and help navigate the complexities of the US financial system. This helps families build a healthier and more successful financial future based on informed decisions. At a macro-level, our active support positively influences communities through our clients' powerful, knowledge-driven decisions.
Address emotions and concerns first
Much too often we're tempted to jump into a problem-solving mode rather than starting with addressing any money-related negative emotions, worries, or mental barriers.
Start to build common ground. Start small. Ask about plans for the weekend, new types of food they've tried or trips they've taken since moving to the US, and share something about yourself. Connect with them by asking questions about their culture, ask how they're adapting to their new home, community, city, country. This shows you want to get to know them, and provides you with the opportunity to learn more about their beliefs and culture.
Ask about their biggest money-related worries. Try to understand what keeps them awake at night. In many cases, they have relatives in their home country depending on them financially; show compassion about their circumstances and understanding about their decision.
Acknowledge and show empathy to their emotions. Ask rather than tell. Let them provide information on what they need from your appointments, and meet them where they are. Reinforce the message that you are here to provide peace of mind, and help them create a secure and prosperous financial future for them and their families.
Understand their money priorities and help them be successful
Two most frequently asked immigrant money questions around creating a financial legacy refer to building credit and buying a house. They want to live the American dream.
Immigrants soon learn about the importance of building credit in relation to achieving key financial goals or even land a job. Address concerns about short credit history, especially for those who recently moved to the US, or are not using traditional banking products. Talk about the basics: opening an account, paying bills on time, and keeping credit card utilization rate low—preferably under 3%. Review options such as secured credit cards, credit builder loans, being an authorized user on a family member's credit card, or asking family members to co-sign for a credit card or a loan.
Another substantial money goal is buying a house. Help the client visualize this goal and explore their housing needs and wants. Calculate scenarios for housing affordability; this can be fun, and will help them become more informed in their decisions. Discuss credit scores and loan-to-value ratio implications for loan terms, duration options, and mortgage types. Finally, review the must-haves for mortgage lenders– have a valid SSN or ITIN, an existing U.S. source of income expected to continue for at least 3 years, live in the United States for at least 1 to 2 years, and have at least 2 years of work experience.
Be an ally
You, too, can be an ally by celebrating and serving the immigrant community locally or virtually. Be open, invest time in understanding the person and their dreams, and educate them for a successful financial future.
This Immigrant Heritage Month and always, we encourage you to continue the conversation through the AFCPE Connected Community and on your favorite social media platform.
#AFCPE #financialinclusion #ImmigrantHeritageMonth #CelebrateImmigrants
Disclosure:
This material has been prepared for informational purposes only and should not be used as investment, tax, legal or accounting advice. All investing involves risk. Past performance is no guarantee of future results. Diversification does not ensure a profit or guarantee against a loss. You should consult your own tax, legal and accounting advisors.