An Accredited Financial Counselor® (AFC®) or Financial Fitness Coach (FFC®)Can Give You an Edge
Many things go into the making of an Olympic champion.  Skill, hard work, dedication, sacrifice – and often a coach to help the athlete realize his/her full potential.
Becoming a champion saver requires the same. A commitment to save, sacrifice – and yes, a financial coach – can help you achieve Savings Gold!  Our research has shown that individuals and families that work with a professional financial coach or counselor increase their savings, reduce their debt, and improve their overall financial capability.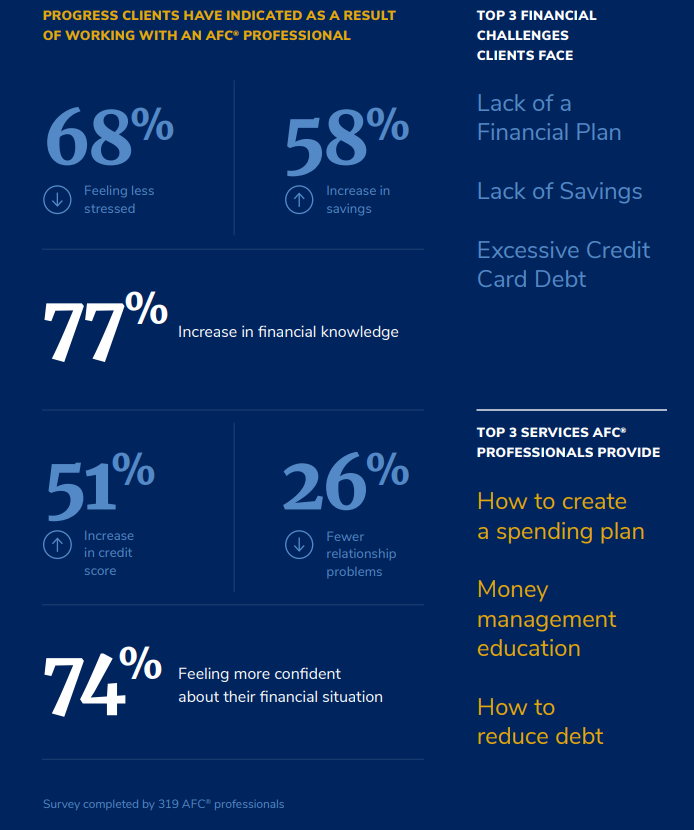 Accredited Financial Counselors (AFC®) guide clients in developing successful strategies for achieving their financial goals and support them as they work through their financial challenges and opportunities. Financial Fitness Coaches (FFC®) use specialized skills and techniques that support lasting financial behavior change for their clients. Both AFC and FFC professionals work with individuals and families from all incomes and backgrounds to help them develop healthy financial habits and achieve lasting financial well-being.
During America Saves Week thousands of people are pledging to save! We hope you did too! Now it's time to build upon that excitement and momentum and find your own financial coach or counselor to start working toward Savings Gold! 
Visit our website to learn more about AFCPE's financial counseling and coaching certification programs, and search for a professional in your area.
And be sure to check out some find top tips shared by professionals in the field, by visiting the AFCPE blog.