#ResearchWednesday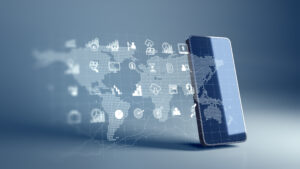 New! AFCPE's Research to Practice Task Force is now contributing regular articles to AFCPE's blog. These articles are designed to summarize research, share personal realizations from a practitioner point of view, and encourage dialogue between researchers, practitioners, and educators.
As you read research, ask yourself: What's your "Aha moment?" Can you apply these learnings to your practice? Or did the research raise new questions and/or research opportunities for you?
"The Utilization of Robo-Advisors by Individual Investors: An Analysis Using Diffusion of Innovation and Information Search Frameworks" by Lu Fan and Swarn Chatterjee (Journal of Financial Counseling and Planning, 2020)
Quick Summary:
The literature suggests, and sets the expectation, that technology is going to displace many workers and careers over the next couple of decades – and that financial coaches, counselors, and advisors will not be exempt. This technology shift, leveraging minimal human intervention, may be the cause of some of that displacement. Robo-advisors (also known as robos) provide digital financial advice based on mathematical rules or algorithms. These algorithms are designed by financial advisors, investment managers, and data scientists and coded in software by programmers. These algorithms are executed by software and do not require a human advisor to impart financial advice to a client. The software utilizes its algorithms to automatically allocate, manage, and optimize clients' assets. This research addresses target users, pros and cons of robo technology, and possible implications to the field of financial counseling.
Key Insight:
Understanding my Clients. As I read this research, I realized that the information sheds some light on how I can be more purposeful and intentional with the clients I currently serve. In addition, I gathered that I need to get onboard with some fintech tools to avoid being left behind. Knowing who I serve plays an important part in how I will continue to provide my services. According to this research, robo-users like saving time, have a specific personal risk profile, subjective financial knowledge, and financial resources. In addition, early adopters of robo-advisors tend to be:
Younger (below 64 years of age)
Possess higher amounts of investable assets
Feel more comfortable with investment knowledge
Identify themselves as more risk-tolerant
More likely to carefully shop for the "perfect" credit card
Appreciative of the easy accessibility, convenience, time saving, cost efficiency, technology, and tax efficiency
Additionally, there are some caveats to consider. Robo-users seem to be overconfident in their financial knowledge and expect robo-advisors to outperform markets. However, as the research notes, the reality is that robo-advisors use a passive management of portfolios approach consisting of exchange traded fund ETFs which could result in underperformance.  Lastly, robo-users moderate-risk tolerance and target investment horizons are often mismatched due to lack of detailed information.
My AHA Moment:
Practical Application. I see three key ways to use this information in my daily practice.
I am going to take a good look at my clients and try to identify patterns. I'll begin with an initial client analysis and compare my clients' attitudinal factors to the robo-user noted in the research. Are most of my clients Millennials or Baby Boomers? Are they working, have busy lives, or are they retired? Then, I will do a deeper dive into their financial statuses. Do they have assets or not, and if they do how much? At this point, based on my clients' group profiles, I could also develop a sort of needs assessment for each unique group. For example, since robo-advisors are recommended for short-term investments, which of my clients are in need of a long-term investment strategy?
Knowing which clients are more likely to use robo services, I can prepare talking points of the pros and cons of such services. This will allow me to help clients identify when using robo-services can be most useful for them. Furthermore, the article noted a significant shortcoming of robo-advisors. The research states that the "simple questionnaires used by robo-advisors may create a mismatch between the robo-advisor recommendation and the actual investment goals and needs of clients. Complex financial situation, life's curveballs, and the psychological perspective of clients cannot be captured by robos."
There is no good replacement for real and meaningful discussions about one's personal and financial goals. Perhaps with some clients the conversation may be more about identifying, or recommending, some fintech which could make their financial lives easier.
I realized that I do need to get onboard with fintech to avoid being left behind completely. This research confirms that there are no one-size-fits all financial tools to meet the needs of all individuals and families. I could embed technology into a systematic framework for the individuals I serve. For example, after we have clearly identified both short- and long-term goals and objectives, I could help clients explore tools such as robo-advisors.
Thinking that your job or career can be eliminated due to advances in technology can create a lot of angst, concern, and anxiety. But what I realize from this article is that there will always be a place for personalized, intentional conversations about personal finances. That will not change! What can change is the technology that I might use now, or in the future, to serve my clients. Therefore, I am going to be more proactive about incorporating fintech resources.
Leveraging technology while continuing to provide personalized service is my goal!
Continuing the discussion:
What are ways that you are embracing technology without losing the personalized 1:1 feel?
How do we create linkages from robo to professional?
Guest contributor: Jacquie Carroll, Ed.D., AFC®  and the Research to Practice Task Force