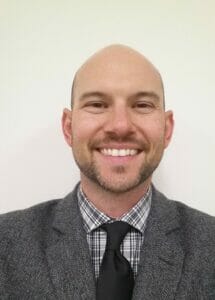 Welcome to the 2021 Sponsor Spotlight series! As we prepare for #AFCPE2021, November 15-19, 2021, we are excited to introduce you to our Sponsors and the incredible people who work for these organizations. Learn more about the organizations and the people you'll meet in the virtual Exhibit Hall this November.
Who We Are. What We Do. Why It Matters.
Zeiders Enterprises, Inc. is a values-based, privately held, veteran-owned government contractor providing human services solutions to support Military and Veteran communities. We deliver long-term solutions to meet the management, program, and workforce needs of our customers. We are committed to improving the quality of life for Service members, Veterans, and their families. We pride ourselves on our uncompromising commitment to providing our customers with quality products and services while meeting the highest level of ethical standards and performance in our daily operations.
Our diverse team of 1500+ professionals is located world-wide and is committed to creating exceptional experiences for the Service members, Veterans, and families we support. Many of our employees have a first-hand connection with the military community bringing a passion for service and commitment to solving issues.
Bringing together people with the passion and expertise to develop innovative solutions and deliver exceptional services to Military and Veteran communities, we are proud of our past, humbled by our chance to serve our nation, and excited about the opportunity that the future holds for our company.
Now more than ever, we need qualified, caring professionals to help families navigate financial difficulties. The work we do enhances the lives of individuals and strengthens the organizations they serve.
Zeiders is people helping people!
What We Offer:
Zeiders offers personal financial professionals the opportunity to focus on people and human wellness, not selling. We surround our team with the culture, resources, and vision to pursue their dedication to changing people's lives.
We believe that good people provide quality service. We invest in our team with personal and professional development opportunities both in-person and online. PFC's at Zeiders experience rewarding direct engagement with clients, ongoing professional development that provide continue education credit for certification, great benefits, and a culture of encouragement and respect.

Follow Us Here:
Website: www.zeiders.com
Facebook: https://www.facebook.com/zeidersenterprises
LinkedIn: https://www.linkedin.com/company/zeiders-enterprises-inc-
Meet Dedrick Curtis, Operations Supervisor at Zeiders Enterprises, Inc.

I'm looking forward to meeting some amazing people out there helping their fellow citizens become better with personal finance every single day!
My why: My purpose in life is to help others become better versions of themselves. I'm fortunate enough be to be able to do that on a daily basis.
My favorite quote: We are what we repeatedly do. Excellence, then, is not an act, but a habit." ~ Aristotle
My hero: Abraham Lincoln
My favorite personal finance resource: investor.gov
My best tip for attending a professional development event: Network, network, network. People are what make our industry work so I recommend talking with as many attendees, presenters, and exhibitors as you can.
Stop by and visit Zeiders at their virtual exhibit booth at #AFCPE2021!