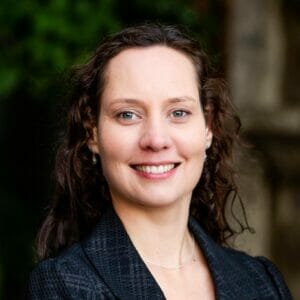 My Name: Jessie Jimenez
My Work: Education Coordinator
My Roots: I was raised in southern California, but spent much of my adult life in Northern California. I've settled in Oregon now, just south of Portland. 
My Passion: Working as an educator and providing financial literacy opportunities is really my passion. Every friend and family member who I have told about the Education Coordinator position at AFCPE has had the same response: "That is perfect for you!"
My Hero: It is hard to pick one hero! My mom for her diligence and love. My son's grandpa and namesake, for his ability to incorporate fun into almost everything, and his work/life balance. My grandma for her strength and ability to roll with the punches. My grandpa for his humor.
My Favorite Quote: "People are better persuaded by the reasons which they themselves have discovered than by those which have come into the minds of others" – Pascal
My Hobbies (what you like to do outside of work): Making art for my illustrated financial literacy blog/platform, Cashtoons.com. Zumba! Taking walks with my husband. Having dance offs and reading with my son. Listening to music and playing games with my family. 
My Favorite Personal Finance Resource: All Your Worth: The Ultimate Lifetime Money Plan by: Elizabeth Warren and Amelia Warren Tyagi
What led you to AFCPE? The AFCPE and the AFCs who we serve work to reach people from all socioeconomic levels. This is really important to me. It seems like many of the people who would benefit the most from financial literacy resources are the last people to get access to them. I would love to be a part of the solution.
What are you most excited about in your new role? I get to do what I love (working as an educator), doing important work that I am passionate about, with a fantastic group of dedicated people. From what I have seen, it is a rarity to get this perfect combination in one's professional life. I feel extremely lucky to be here. 
What question do you have for the AFCPE community? What tips or techniques do you use to get buy-in from your clients? How do you facilitate turning financial plans into everyday habits?