The 2023 FINRA Foundation Military Spouse Fellowship Applications period has now closed.
The FINRA Foundation Military Spouse Fellowship program provides qualifying military spouses the opportunity to earn the AFC® (Accredited Financial Counselor®) certification—while providing financial counseling and education to the military community.
The fellowship covers the costs associated with completing the AFC® training and testing. Created in 2006, this opportunity is made possible through generous funding and support by FINRA Foundation.
The 2023 application period is now closed. 
Watch our Informational Webinar Recording
Hear firsthand from FINRA Foundation Military Spouse Fellows about the value of the AFC and the Fellowship Program.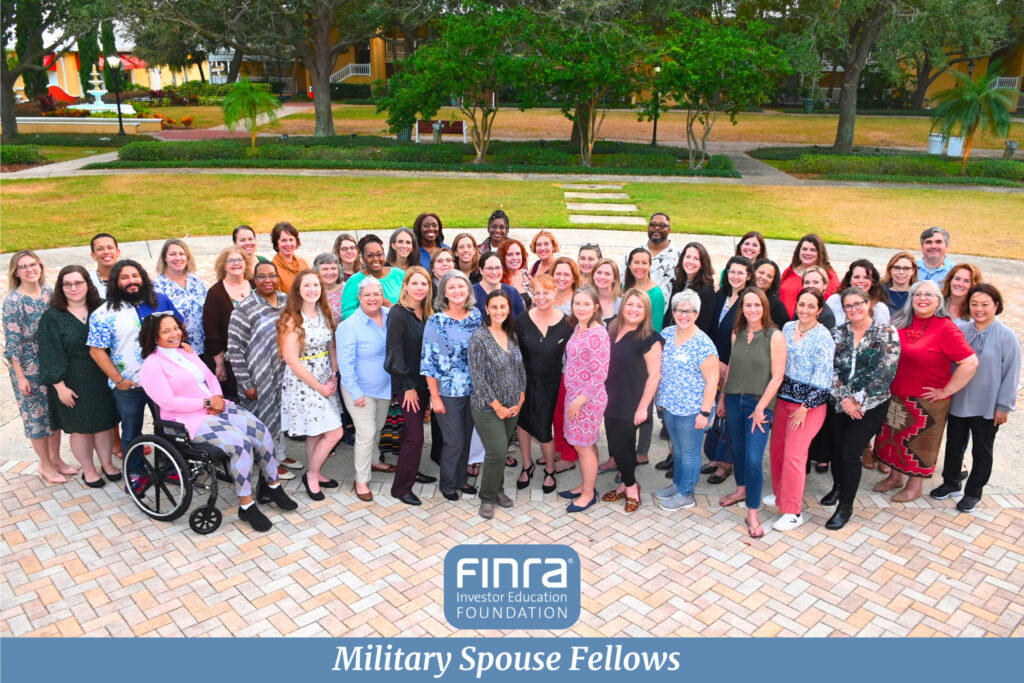 The Fellowship program exists to:
Train a corps of military spouses to provide financial counseling and education within the military community
Help military spouses achieve career goals and aspirations and enhance job-related marketability; and
Develop personal financial management skills of military families.
Since its inception, the program has awarded more than 1,700 fellowships to military spouses. Fellows have provided financial counseling and education to more than 165,000 service members and spent more than 516,000 hours helping military families reach their financial goals in the United States and around the world. Recipients of the FINRA Foundation Military Spouse Fellowship commit to completing the courses of study and working in the financial counseling field serving their communities.
Katie Leiva, AFC® 2007 Military Spouse Fellow
"The most valuable aspect of the program is one I couldn't have anticipated, meeting other Military Spouse Fellows. At conferences and online groups, I have made friends, professional contacts, and found a supportive resource of other military spouses who "get it." I am grateful for the fellowship and the continued rewards of this program."
Cherie Stueve, MBA, CPA (Inactive), AFC®, 2011 Military Spouse Fellow
"The confidence gained from the program helped me develop my counseling skills and confirmed my career-change decision. I have partnered with amazing military support and civilian groups, networked with other Fellows online and at the AFCPE conference, and published articles."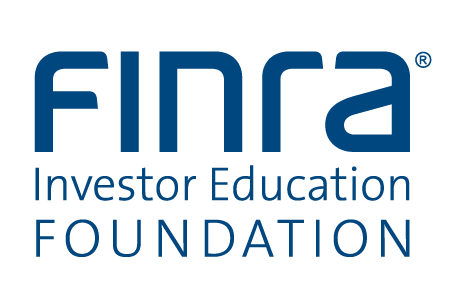 Program Partner
About the FINRA Investor Education Foundation
The FINRA Investor Education Foundation provides investors with high-quality, easily accessible information and tools to better understand the markets and the basic principles of saving and investing. In 2006, the Foundation launched this innovative program as a partnership with AFCPE (the Association for Financial Counseling and Planning Education) and the National Military Family Association. Today, Spouse Fellows—whether candidates or graduates—serve in critical, paid or volunteer positions throughout the military community. Moreover, participants have provided financial counseling and education to hundreds of thousands of service members and military families. 
 A proud collaborator in the Department of Defense Financial Readiness Campaign, the Foundation also presents financial education forums at military installations worldwide.
To learn more, visit FINRA.org.