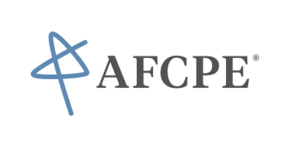 WASHINGTON, Aug. 29, 2023 /PRNewswire/ — The FINRA Investor Education Foundation (FINRA Foundation) and the Association for Financial Counseling and Planning Education® (AFCPE®) announced today the recipients of the 2023 FINRA Foundation Military Spouse Fellowship.
Thirty military spouses will receive free training and the credentialing exam to earn their Accredited Financial Counselor® (AFC®) designation, which enhances a career in financial empowerment. AFC-trained counselors use a comprehensive, research-backed, life-cycle approach to empower clients financially.
The White House Executive Order on Advancing Economic Security for Military and Veteran Spouses, Military Caregivers, and Survivors indicates that military families often rely on dual incomes and that spousal unemployment can be a factor in the decision to leave active-duty service. The FINRA Foundation Military Spouse Fellowship addresses both the financial readiness and spouse employment challenges of military families by providing opportunities for portable careers in financial counseling to military spouses.
"Military personnel and their families face unique financial challenges complicated by frequent moves and deployments. Moreover, un- or underemployment among military spouses is common," said Gerri Walsh, President of the FINRA Foundation. "This fellowship program is unique in enhancing job-related marketability for military spouses while simultaneously equipping them to bolster the financial—and mission—readiness of their own communities."
More than 680 military spouses have achieved the AFC certification courtesy of the FINRA Foundation since 2006. In pursuit of the designation, Spouse Fellows have provided financial counseling and education to more than 260,000 service members or their families and dedicated more than 540,000 hours to helping military families around the globe reach their financial goals. This fellowship has had representation across the United States and overseas.
"We are thrilled to welcome the newest class of FINRA Foundation Fellows," said Rachael DeLeon, Executive Director of AFCPE. "This class joins a passionate community of AFC professionals committed to helping military service members, families, and veterans navigate financial challenges and build a strong financial foundation. We look forward to supporting them in their certification journey and beyond."
The FINRA Foundation Military Spouse Fellowship is open to qualifying spouses of active-duty or retired Army, Navy, Air Force, Marine Corps, Space Force, Coast Guard, and Army or Air National Guard or reserve component service members, as well as to spouses of the Public Health Service Commissioned Corps and the National Oceanic and Atmospheric Administration Professionals. For more information and to sign up for program updates, visit afcpe.org/certification/finra-foundation-fellowship.
About the FINRA Investor Education Foundation
The FINRA Investor Education Foundation supports innovative research and educational projects that empower underserved Americans with the knowledge, skills, and tools to make sound financial decisions throughout life. Since 2006, the Foundation has delivered free, unbiased financial education tools and training to service members, their spouses, and on-base financial educators through a combination of professional development programs and public awareness initiatives. The Foundation holds both a Statement of Support with the Department of Defense in support of DoD's Financial Readiness Network and a USCG Qualified Organization Designation. For more information about FINRA Foundation initiatives, visit finrafoundation.org.
About AFCPE®
The Association for Financial Counseling and Planning Education® (AFCPE®) is a national nonprofit whose mission is to ensure the highest level of knowledge, skill, and integrity in the personal finance profession. The Accredited Financial Counselor® (AFC®) certification program is accredited by The National Commission for Certifying Agencies, setting the mark apart in the field with the highest standard of excellence. Visit afcpe.org to learn more.
Media Contact Info:
Kate Ryan, 364387@email4pr.com, 614-368-1055