JFCP Special Issue: Trends In Consumer Finance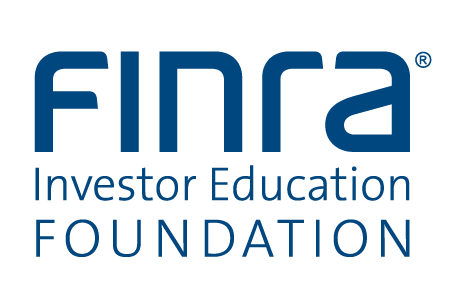 Guest Editor: Gary Mottola, FINRA Foundation
Submission Date: August 1, 2020
---
Call for papers:
Journal of Financial Counseling and Planning is calling for papers on the trends of consumer finance over the last decade. Papers must use data sets from the FINRA Investor Education Foundation's National Financial Capability Study (NFCS). This includes data from any or all waves of the NFCS State-by-State Survey (2009, 2012, 2015, and 2018) and data from the NFCS Investor Survey (2015 and 2018). In addition, researchers may use data from the NFCS administered through RAND's American Life Panel (ALP), which enables researchers to conduct longitudinal analyses by using ALP Data Set 284 (administered in 2012) and/or Data Set 504 (administered in 2018). We are interested in all topics related to financial capability. Papers that document trends in consumer financial literacy, behavior, capability, and wellbeing over time will receive preference. We also hope authors will use relevant theories from diverse disciplines such as economics, psychology, sociology, anthropology, and other fields to guide the empirical studies and stimulate future research in consumer finance. The papers must be original and must not be submitted to other journals for consideration. For more information about the NFCS, see: www.USFinancialCapability.org.
Submission steps:
The submission process includes two steps:
1. Apply to participate in a paper discussion workshop.
IAuthors should submit papers to the JFCP Submission website, category SI: Trends in Consumer Finance: www.editorialmanager.com/jfcp/default.aspx, by August 1, 2020. Gary Mottola, FINRA Foundation, will lead an editorial team to select 8 papers to be discussed at a 2020 AFCPE Pre-Symposium workshop, which will be held in online (like the main conference), on Tuesday, November 17, 2020. The decision letters will be sent to authors in Mid-August.
If accepted, two authors from each paper will have their AFCPE conference symposium registration fee covered by the FINRA Foundation.
The workshop will provide a platform for authors and discussants to examine the validity of the findings, implications for practitioners and researchers, and directions to improve the research papers. Authors may suggest a discussant for their own papers, and may also volunteer to serve as discussants for other papers. The editorial team will decide whom to invite as presenters and discussants.
2. Submit to the JFCP. 
Following the discussion workshop, authors will revise their papers based on feedback received from the workshop and submit their papers to JFCP by March 1, 2021, for further peer review. Papers accepted after the peer review are tentatively scheduled to be published in the June 2022 issue of JFCP.
For further questions about the special issue, please contact JFCP Guest Editor Gary Mottola at Gary.Mottola@finra.org or Editor Jing Jian Xiao at jfcp.editor@gmail.com.