May 09, 2017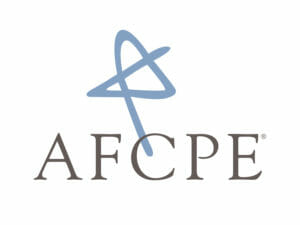 AFCPE: Consumers Need to Be Aware of Dishonest Practices and How to Avoid Getting Scammed
WESTERVILLE, OH – May 9, 2017 – Four out of five Americans owe some kind of debt and that makes many of us ripe targets for illicit operators that use illegal techniques to collect debts – including red ink that may never have been incurred. Today, the nonprofit and noncommercial Association for Financial Counseling & Planning Education® (AFCPE®) issued a first-ever Consumer Bulletin about consumer debt collection abuses.
AFCPE notes that, with more than 850,000 combined complaints received, debt collection abuse is now the #1 consumer problem tracked by the Consumer Financial Protection Bureau (CFPB) and the Federal Trade Commission (FTC).
The AFCPE Consumer Bulletin identifies three kind of debt collection abuses: improper attempts to collect legitimate debts; bogus debt collectors pursuing fake debts; "juicing," where legitimate debt collects scam customers into overpaying real debts.
AFCPE Executive Director Rebecca Wiggins said: "Managing and overcoming debt can be stressful and it's oftentimes difficult to know who to trust. If you feel like you have been targeted by unlawful tactics or have fallen victim to a scam, consult a lawyer or a trusted financial professional. We also encourage consumers to look for the AFC® mark. An Accredited Financial Counselor® can guide you through your immediate financial crisis and help you develop effective money management skills that lead to financial stability." 
Among the tips outlined in the AFCPE Consumer Bulletin are the following:
If you receive a call from an unfamiliar company, ask the debt collector for his or her name, company, street address, and telephone number. Tell the caller you won't discuss any debt until you get a written "validation notice."
Federal law requires any debt collector to stop calling if you ask in writing. If the debt is real, sending such a letter does not get rid of the debt, but it should stop the unwanted contact.
When in doubt, ask your creditor. When dealing with third-party debt collectors, it should be apparent what the debt was for and where it originated. In some cases, the debt may be legitimate while the third-party debt collector is not.
Read the full Consumer Bulletin.
ABOUT AFCPE
For over 30 years, Association for Financial Counseling & Planning Education® (AFCPE®) has set the highest standards for professionals in the field of financial counseling and education. We have worked with the government, the military and a wide range of agencies to set policy. We collaborate with partners that share our values and our vision for the future. Our constituents are instrumental in everything we do. Today, our nonprofit organization continues to ensure the highest level of knowledge, skill and integrity of the personal finance profession by certifying, connecting and supporting diverse and capable professionals who serve communities worldwide.  AFCPE has its national headquarters in Westerville, OH, just outside of Columbus. www.afcpe.org
MEDIA CONTACT: Max Karlin, for AFCPE, (703) 276-3255 or mkarlin@hastingsgroup.com.