AFCPE Board of Directors & 
AFC Certification Council
Applications are open until June 30, 2023.
We look for leaders who share our Values:
Highest Standards: Accreditation through NCCA sets the AFC® certification mark apart and emphasizes the highest standard of excellence that AFCPE has built for this field. 
Integrity: AFCPE professionals abide by a strong Code of Ethics and work with each client to better support their unique needs and goals.
Accessibility: AFCPE believes in an inclusive financial system that eliminates barriers to entry and ensures that all people have access to education and professional services that meet their needs and goals.



Sustainability: AFCPE continually strives to offer programs and services that make positive financial, social and environmental impacts.

Equity: AFCPE partners with organizations that share our values and vision around the highest standards of excellence in the field, ethics in business practice and professional conduct, and measurable and meaningful impact in our society.
Leaders who share our Guiding Principles: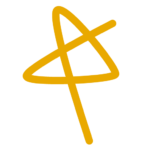 Shift in Behavior: AFCPE professionals are focused on long-term shifts in behavior to empower individuals to take control of their financial lives and achieve lasting financial well-being.
Shift in Engagement: AFCPE professionals expand research, exchange best practices, and create a continuum of care for all individuals and families.
Shift in Policy: AFCPE advocates for a required fiduciary standard and the highest standards for the financial counseling, education, and coaching professions.

Leaders who share our Strategic Goals:
The AFC® is a nationally recognized designation and the gold standard in certification
The AFC® is a household name, with increased consumer awareness and access to AFC® professionals
Career development support available and accessible for emerging and transitioning professionals
The deadline to apply is Friday, June 30, 2023. 
AFCPE Board Members help elevate the association's mission, lead the growth of our profession, and support the dedicated and compassionate professionals who positively impact the lives of individuals and families worldwide.
We have openings for members representing: Accessibility, Military/Government, or Private Practice.
AFCPE Board Constituencies:
Financial Industry
Service
Private Practice (Open!)
University/Education
Military/Government (Open!)
Accessibility (Open!)
Ad/Hoc
Benefits of Serving on the Board:
There are many benefits of serving as a volunteer leader, including:
Playing a significant role in advancing the profession and the organization's strategic plan;
Having an opportunity to enhance the value of AFCPE and the AFC to our members, certified professionals, and general public.
Accessing up-to-date information about the challenges and opportunities facing the profession; and
Helping to lead the association in its mission to ensure the highest level of knowledge, skill, and integrity of the personal finance profession by certifying, connecting, and supporting capable professionals who serve diverse communities worldwide.
Criteria for Consideration:
Demonstrated leadership commitment to AFCPE
Relevant experience in organizational management
Time to commit and participate
Positive leadership attributes 
Emotional intelligence
Ability to work collaboratively
Ability to engage in appropriate debate/discussion
Visionary and strategic drive
Demonstrated commitment to equity, diversity, and inclusion
A career focus within the field of personal finance

Preferred: An AFC credential
Expertise in marketing, developing, and/or fundraising. 
Time Commitment:
Minimum 2 face-to-face and 2-3 conference call Board meetings each year. In addition to meetings, Board members will provide an average of 10 hours of work between meetings for various Task Force initiatives and meeting preparation. Board members will serve as liaisons to specific task forces, as assigned by the President, which will require supervision of Chairpersons and providing quarterly reports/updates to the Board.
Service Term:
Board service for our next election begins January 2024. Terms are 3 years.
Board members will be provided a code to receive a 50% discount on Symposium registration, one night complimentary hotel stay (if onsite event), and planned meals on the day of the meeting (if onsite event). All additional expenses will be the responsibility of the Individual. Any additional face-to-face meetings will be funded by AFCPE.
AFC Certification Council
The deadline to apply is Friday, June 30, 2023. 
The Certification Council is solely responsible for essential decisions related to the development, administration, and ongoing maintenance of the certification programs. The Certification Council ensures that all application and eligibility requirements, examination development and administration, scoring of examinations, renewal requirements, and all certification program policies and procedures are directly related to the purpose of the certification program.
We have openings for members representing: Financial Industry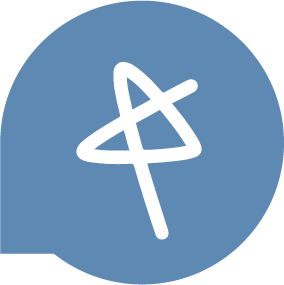 AFC Certification Council Constituencies:
Financial Industry

Service

U

niversity/Education

Practice

Military

/Government

Public
By serving as a volunteer Certification Council member, you:
Play a significant role in certification policy and procedures.
Enhance the value of AFC certification for our professionals and consumers.
Have access to up-to-date information about the challenges facing the profession.
Get to exchange ideas and perspectives with a diverse group of volunteer leaders.
Applicants should possess:
Career focus within the field of financial counseling, coaching or education.
Demonstrated leadership commitment and involvement with AFCPE.
Relevant expertise in the disciplines of organizational management.
Availability to participate in, at minimum, 1 face-to-face and 3-5 conference call meetings each year.
Positive leadership attributes, emotional intelligence, ability to work collaboratively and engage in appropriate debate and discussion when needed, and visionary and strategic drive.
Demonstrated ability of new and innovative programs within their sphere of influence. Examples include, but are not limited to, incorporating strategy, leadership, future focus, risk taking and an entrepreneurial spirit.
Service for our next positions begins in January 2024. Terms are 3 years.
Certification Council members will be provided a code to receive a 50% discount on Symposium registration, and planned meals on the day of the meeting (if onsite event). All additional expenses will be the responsibility of the Individual. Any additional face-to-face meetings will be funded by AFCPE
AFCPE's Commitment to Diversity & Inclusion:
"Diversity and inclusion ensure a safe, positive, nurturing, and tolerant environment with mutual respect, free of prejudice. They celebrate differences, including those visible and invisible, in addition to thoughts and opinions that are essential for the involvement and empowerment of our society."
– Definition established by AFCPE Diversity & Inclusion Task Force