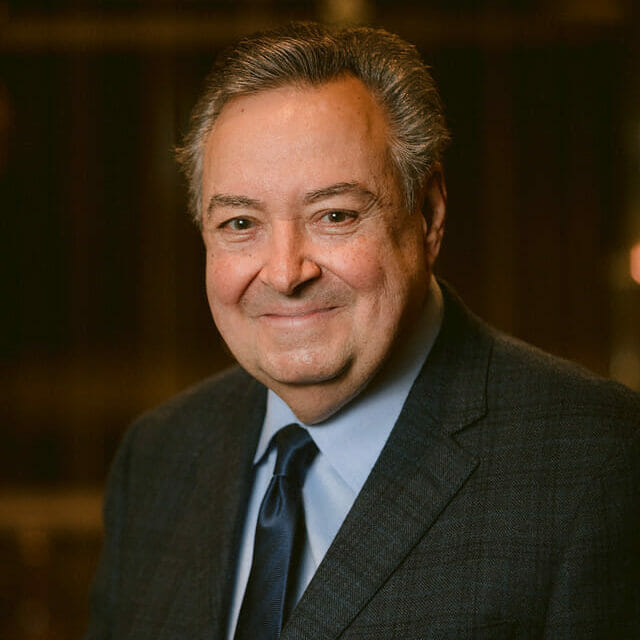 ---
Don Blandin is president and CEO of the Investor Protection Trust (IPT), a non-profit organization devoted to investor education, and the Investor Protection Institute (IPI), a non-profit organization that advances investor protection by conducting and supporting unbiased research and groundbreaking education programs. He works frequently with State Securities Regulators on programs to help Americans of all ages become wise and safe investors. He has been building educational coalitions and partnerships for more than 40 years and has worked in and with a wide variety of sectors, including business and industry; nonprofit; academia and philanthropic foundations; and federal, state and local government, both in the U.S. and globally.
Mr. Blandin's accomplishments include sponsorship of the Elder Investment Fraud and Financial Exploitation (EIFFE) Prevention Program; the When I'm 65 public television documentary and engagement program; The Basics of Saving and Investing: Investor Education 2020 teaching guide; the Financial Field Manual for Military Families: The Personal Finance Guide for Military Families in partnership with Kiplinger's Personal Finance Magazine; the multi-State DASH for the STASH investor education and protection program and contest; the national Investor Education in Your Community® program; the national MoneyTrack public television series; and The Campaign for Wise and Safe Investing® in partnership with the AARP Foundation.
Mr. Blandin was recently appointed to the Board of Directors of the Association for Financial Counseling and Planning Education (AFCPE). He also serves on the Board of Advisors for Credit Abuse Resistance Education (CARE) and on the Corporate Advisory Board for Consumer Action. He previously served multiple terms as the President for the Alliance for Investor Education (AIE). Recent awards bestowed on him include the BBB International Torch Award for Consumer Leadership from the Council of Better Business Bureaus, the Heart of Financial Planning Award from the Financial Planning Association and one of Next Avenue's Top 50 Influencers in Aging. He was appointed a delegate to both the 1998 and 2002 White House/Congressional National Summits on Retirement Savings, hosted by the President and Congressional leaders. He is a founding member and the first national director of Pi Alpha Alpha, the national honorary society for public administration.
Mr. Blandin holds a Bachelor of Arts in political science from California State University, East Bay, and a Master of Public Administration degree from The American University in Washington, DC. He and his wife, Nanette, reside in Washington, DC. They have a son, Devon, and daughter, Sara.