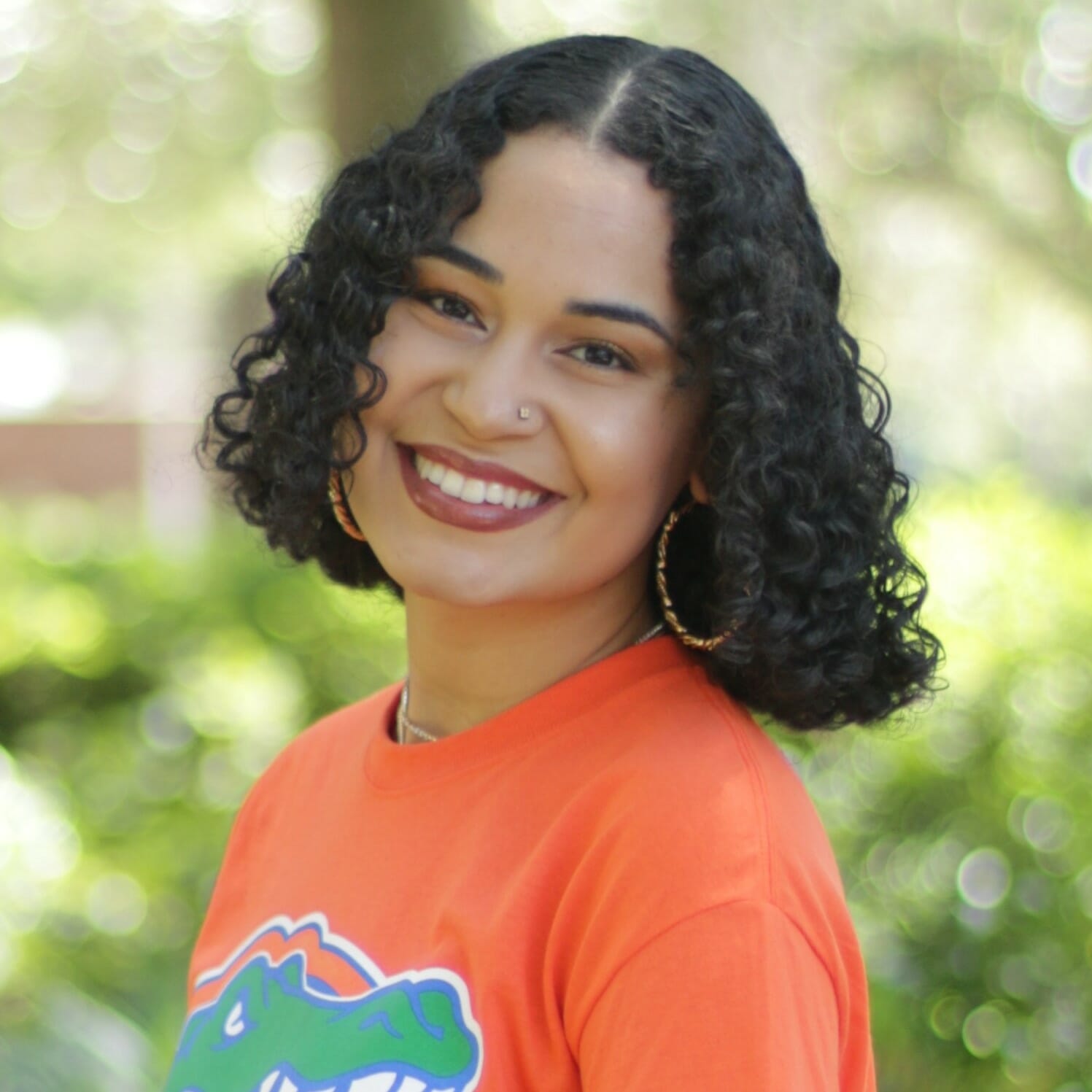 My Name: Brianna Then (yes, like the word!)
My Work: Communications Coordinator.
My Roots: I am a proud Dominican and Puerto Rican born in Bronx, NY but raised in Tampa, Florida.
My Passion: Empowering others with knowledge! I aim to learn in every facet of my life and to then spread my knowledge as far as I can. I believe there is so much power in actively listening and understanding others, and that with more intentional conversations, we can move towards collective liberation. This is the basis of all my communications work.
My Hero: My #1 hero is definitely my mom. She is a true representation of selflessness and has worked so hard to give me the best possible life within her means. I do come from a very strong line of women and they're all heroes to me as well… so shoutout to my tias, abuelas y primas for being such amazing women! Also, honorable mention: Beyonce.
My Favorite Quote: "You're only given a little spark of madness. You mustn't lose it." –Robin Williams
I have always been a huge Robin Williams fan, and I adore this quote because it reminds me of everyone's uniqueness in being, but also of our diversity in thought. I invite you to reflect on what your spark of madness may be and how you're channeling it 🙂
My Hobbies: I'm either nose-deep in a book, cooking a new vegan meal, or binging a new show. Always taking recommendations on any of the three!
My Favorite Personal Finance Resource: I love the app Acorns because it rounds up my purchases and allows me to save even more than I realize. It also helps me invest.
What led you to AFCPE?  The people. The AFCPE staff I'd initially met (as well as the ones I continue to meet!) were all so genuine and passionate about the work being done here in a way that was very inspiring and refreshing. I also really admired how this organization was uplifting and educating communities and I knew it'd be a special place to be a part of. And now I am a part of it!
What are you most excited about in your new role? I'm very excited to learn. I feel that the spectrum of knowledge from everyone on staff and in the entire AFCPE community is so extensive in the most diverse, magnificent way. 
What question do you have for the AFCPE community? What is your best financial tip/hack that you wish more people knew about? What's something that surprised you the first time you found out?