Luisa Singletary joined the AFCPE® team in April 2019 as the Member Services & Communications Coordinator. With a can-do attitude, impeccable attention to detail, and a warm personality, she is a welcome addition to the AFCPE family!
AFCPE: Welcome, Luisa! Tell us a little about your journey to AFCPE.
Luisa: After graduating from college in 2016, I took a position with the Ohio District 5 Area Agency on Aging, Inc. (AAA), a nonprofit organization that specializes in services and programs for older adults and anyone with disabilities. In this role, I focused on digital marketing, public relations, program development, advocacy, and grant writing.
When the opportunity to interview with AFCPE presented itself, it felt like a perfect transition! I was immediately drawn to AFCPE's mission and focus on high quality financial services for ALL people – regardless of income and background. I'm also excited to build upon the skills I developed at AAA to support a community of professionals who are truly making an impact in this field.
AFCPE: What are you most excited about in your new role?
Luisa: I love to learn new things, so I'm excited to dive into personal finance much more deeply than I have before and to gain insight into the role financial well-being plays in the health of our communities.
I'm also excited to continue to develop my skills in nonprofit marketing and communications and to help continue to elevate AFCPE's digital presence and amplify the work done by AFCPE professionals across the nation.
I look forward to learning from and supporting AFCPE's professionals.
AFCPE: What do you love to do outside of work?
Luisa: I enjoy reading, painting, and spending time with friends and family.
Luisa Answers the Friday 5:
1. My Why:
Serving others. I feel most engaged with my work when I know the purpose is to empower others or to strengthen my community. I'm thankful for the opportunities I've had to serve others, whether through direct service itself, or by supporting direct service professionals in their work.
2. My Favorite Quote:
"I am lucky that whatever fear I have inside me, my desire to win is always stronger." – Serena Williams
3. My Hero:
The women in my family. I admire their strength, resilience, and commitment to authenticity.
4. My Favorite Personal Finance Resource:
You Need A Budget (YNAB) helped me break the cycle of living paycheck-to-paycheck in my own life. It helped me rethink how I manage money and is what sparked my interest in personal finance.
5. My Best Advice for a new AFCPE Member:
Get involved! AFCPE Membership has diverse offerings in professional development, networking, building your personal brand, and much more. Take advantage of the resources and support provided and don't be afraid to dive in. There is truly something for everyone.
Please take a few minutes to comment below, or send her an email welcoming her to the AFCPE community!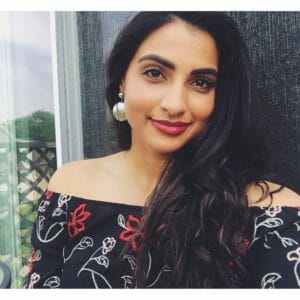 One response to "#Friday Follow: AFCPE welcomes Luisa Singletary to our team!"