Member Discounts
AFCPE members SAVE – on AFCPE certification and training, as well as tools and resources that support your work and career. 
AFCPE Symposium Registration Code
Use the code MEM to register for the 2019 AFCPE Symposium. AFCPE Members save $100!
New! MemberDeals: Exclusive offers for you!

We are pleased to announce our new partnership with MemberDeals. Now you'll have access to exclusive savings on movie tickets, theme parks, tours, Broadway shows, and more. 
AFCPE Certification & Training
AdvisorsGold Select
AFCPE® Members receive:
Expanded coverage to protect you from any vicarious liability arising from your members of, or association with, an approved association.

A 7.5% annual premium discount.
https://www.advisersgoldselect.com/afcpe
Bizinsure
Financial Consultant quotes available for AFCPE® Members.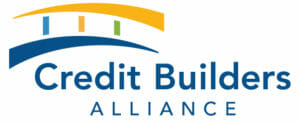 CBA was created by and for our nonprofit members as a bridge to the modern credit reporting system to help millions of individuals with poor or no credit participate in the mainstream financial system by building credit
AFCPE Members receive 25% off:
CBA membership: 
No code: Members will be asked if they have an affiliation with AFCPE when they speak with a staff member to begin the membership process.
All e-Learning courses, CBA's annual Symposium, and training events (as applicable) listed on CBA's Training Institute website.
Code: afcpe25 


---
DataPoints provides financial professionals with the tools they need to manage the behavioral side of their practice. 
Generate unlimited leads using their library of Engage assessments. Move visitors seamlessly into prospects & clients.
Advise & coach clients with DataPoints' comprehensive assessments. Create & track client behavioral change.
AFCPE members can access the platform for  $59/month per user (compare to standard pricing). Get started with a free 14-day trial (credit card required): https://www.datapoints.com/afcpe


---
Edmit helps families make smarter college financial decisions so they're better off after college. Founded by former university leaders, Edmit's tools and resources for saving, planning, and paying for college have saved families millions of dollars on tuition and loan payments. Edmit's software provides families with personalized reports on how to afford college, including cost estimates, and financial fit scores based on projected ability to repay student debt.
AFCPE Members receive 44% off Edmit's Preferred Partner Package ($99, normally $175 retail)Includes:  
1-year license to Edmit's software
A copy of Edmit's "Better Off After College" book
Two 30-minute consults
---
Change Machine provides a single platform where practitioners can learn best financial coaching practices;  access all the tools and worksheets they need to coach their customers;  a professional social network specifically designed for the field to share best practices;  and special access for supervisors to manage their staff, customers and data.
Change Machine Basic & Enterprise licensees: 50% off first year license costs 
No code: Just tell The Financial Clinic you are a current AFCPE Member! Email partnerships@thefinancialclinic.org to learn more.
Change Machine Basic & Enterprise licensees: 25% off license renewals 
No code: Just tell The Financial Clinic you are a current AFCPE Member! Email partnerships@thefinancialclinic.org to learn more.
Free Community licenses (access to Share): 
Email partnerships@thefinancialclinic.org to request your free Community license.


---
LoanBuddy offers software tools for those who are assisting individuals with student debt repayment planning. 
Our technology automatically calculates options for federal income-driven repayment programs and helps you track Public Service Loan Forgiveness for borrowers that qualify. Financial Counselors will save time generating graphs and reports they can use to guide people through the lifecycle of their loans and identify the best federal program that they can use to reduce a borrower's student loan payment and length of their loans. 
Income-Based Repayment (IBR)
Pay As You Earn (PAYE)
Revised Pay As You Earn (REPAYE)
Our mission is to empower everyone with solutions to optimize their student debt and improve financial wellness among members of the military, first responders, public education and employed at nonprofits. 
Use the LoanBuddy Free Month Trial at https://advisor.loanbuddy.us/pricing/
Select Monthly Tier and Login
Once you have completed your login contact: alex@loanbuddy.us
And send email to Alex to receive your AFCPE Member 50% discount (Reduced from $60 a month to $30 a month)
New! LoanBuddy Video Courses Available for 5 CEUs for AFCPE Members
These educational video courses are exclusively available to LoanBuddy for Advisors customers, including users on a 30 day trial. 
$99 each or $399 for all 5
 


Video courses include:
Types of Student Loans & Balance Driven Repayment

Income-Driven Repayment

Refinancing vs Consolidating

Understanding Discharges & Cancellations

Public Service Loan Forgiveness (PSLF)