AFCPE Symposium Registration Code
Save on Travel and Entertainment

Save on Certification & Training
AFCPE Certification & Training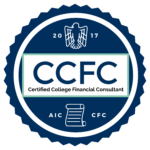 The mission of The American Institute of Certified College Financial Consultants (AICCFC) is to educate and certify advisors and financial professionals in the areas of education funding, financial aid planning, and student loan advising. Founded in 2017, the AICCFC offers a comprehensive education course and is the issuer of the Certified College Financial Consultant (CCFC) designation, the premiere college and student loan advising designation that can be obtained by advisors and financial professionals who meet education, experience, ethics, and continuing education requirements.
The following topics are covered in both the AICCFC Education Course and CCFC Designation Program:
Education Funding
Planning with Education Tax Deductions and Credits
Financial Aid Planning
Student Loan Advising
Practical Planning Strategies for:

High Income and High Net Worth Individuals
Business Owners
Divorced Couples and Blended/Non-Traditional Families
Grandparents
Both programs qualify for 15 CFP Board CE Credits, but only designation holders are able to benefit from access to the CCFC Community Forum and Resource Center and gain access to additional discounts on fintech solutions for their practices.
AFCPE Members are entitled to a discount of $150 off either the AICCFC Education Course or CCFC Designation Program:
AICCFC
Education Course Enrollment Link
CCFC Designation Program Enrollment Link
(For AFCs)
CCFC Designation Program Enrollment Link
(For Non-AFCs)
Discount Code: afcpe2021
Save on Tools & Resources

Advantage® designs and publishes interactive financial education slide calculators that help increase financial literacy and readiness, empower positive economic choices and encourage thoughtful financial behavior.
Discounts for AFCPE Members:
Standard calculators (no logo or imprinting): minimum purchase of 12 calculators of the same title. Price per calculator $1.99, flat rate shipping fee of $7.95.
Personalized calculators (imprinted with your logo, contact information and/or program information in black or one color ink): minimum purchase of 250 calculators of the same title. Price per calculator $1.99, flat rate shipping fee of $7.95.
20% discount for AFCPE Members
Request a quote: (make sure to put "AFCPE member" into the comments section) https://www.advantagepublicatios.com/order
---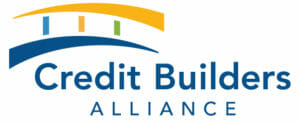 CBA was created by and for our nonprofit members as a bridge to the modern credit reporting system to help millions of individuals with poor or no credit participate in the mainstream financial system by building credit
AFCPE Members receive 25% off:
CBA membership: No code: Members will be asked if they have an affiliation with AFCPE when they speak with a staff member to begin the membership process.
All e-Learning courses, CBA's annual Symposium, and training events (as applicable) listed on CBA's Training Institute website.
Code: afcpe25
---
DataPoints provides financial professionals with the tools they need to manage the behavioral side of their practice. 
Generate unlimited leads using their library of Engage assessments. Move visitors seamlessly into prospects & clients.
Advise & coach clients with DataPoints' comprehensive assessments. Create & track client behavioral change.
AFCPE members can now access the platform for just $60/month per user (25% off standard pricing). Get started with a free 14-day trial (credit card required): https://www.datapoints.com/afcpe
---
Edmit helps families make smarter college financial decisions so they're better off after college. Founded by former university leaders, Edmit's tools and resources for saving, planning, and paying for college have saved families millions of dollars on tuition and loan payments. Edmit's software provides families with personalized reports on how to afford college, including cost estimates, and financial fit scores based on projected ability to repay student debt.
AFCPE Members receive 44% off Edmit's Preferred Partner Package ($99, normally $175 retail)
Includes:  
1-year license to Edmit's software
A copy of Edmit's "Better Off After College" book
Two 30-minute consults
---
Financial Coaches Network's Launch is a business incubator specifically designed to help build successful financial coaching businesses. Launch begins with a step-by-step program and continues with ongoing resources for building your successful financial coaching business.
 
LAUNCH Membership Includes:
A proven step-by-step process for successfully launching and growing a financial coaching business and gaining clients
Ongoing support and resources to get you to your first $10,000 in annual revenue and beyond
The FCN Tech stack (free) including:

A custom website strategically and scientifically designed specifically to convert prospects to sales meetings.
A payment processor specifically designed for financial professionals with killer features.
Regular open office hours and consulting videos to see others guided through the process.
Access to a Knowledge Center of advanced Personal Finance topics to better serve clients and fight imposter syndrome.
AFCPE Members receive $200 (50%) off the setup cost using code: AFCPEFCN
Learn more about Launch and its founders: Joshua Escalante Troesh, CFP® | MBA and Garrett Philbin, AFC®.
---

The Financial Coaching Business Builder
The Financial Coaching Business Builder is a blueprint for building a profitable coaching business. The course teaches you how to set your business framework from legal entity to websites, market your services, and, most importantly, how to get paying clients right away. You'll also learn how to go beyond one-on-one coaching to generate income while helping others pursue their financial goals.
AFCPE members can use code: AFCPEVIP to get $250 off: https://programs.laceylangford.com/courses/fcbb 
---
LoanBuddy offers software tools for those who are assisting individuals with student debt repayment planning. 
Our technology automatically calculates options for federal income-driven repayment programs and helps you track Public Service Loan Forgiveness for borrowers that qualify. Financial Counselors will save time generating graphs and reports they can use to guide people through the lifecycle of their loans and identify the best federal program that they can use to reduce a borrower's student loan payment and length of their loans. 
Income-Based Repayment (IBR)
Pay As You Earn (PAYE)
Revised Pay As You Earn (REPAYE)
Our mission is to empower everyone with solutions to optimize their student debt and improve financial wellness among members of the military, first responders, public education and employed at nonprofits. 
Use the LoanBuddy Free Month Trial at https://advisor.loanbuddy.us/pricing/
Select Monthly Tier and Login
Once you have completed your login contact: alex@loanbuddy.us
And send email to Alex to receive your AFCPE Member 50% discount (Reduced from $60 a month to $30 a month)
---

Join fellow AFC professionals in the Wealthtender community who are leaning on the power of digital marketing to grow their practice.
For less than $1/day with your AFCPE discount, you'll:
Stand out with your customized profile page
Get noticed by thousands of people visiting wealthtender.com each month
Attract your ideal clients who identify with your experience and value proposition
Strengthen your reputation and authority when you're featured in articles and guides
Gain referral opportunities through our growing network of financial advisors, blogs and podcasts
And more!
AFCPE Members receive 25% off any subscription plan. Sign up today (< 5 minutes):
If you have questions, please contact Wealthtender's founder Brian Thorp by email at brian@wealthtender.com or in the AFCPE Member Community.